*

indicates a required field
Nexus Summit 2021 Abstract Submission Portal
Log in to the Abstract Submission Portal
Questions? Conference Organizers: Angela Willson -
Nexus Summit 2021 Call for Abstracts

About the Nexus Summit 2021: Working Together at the Nexus


Nexus Summit 2021 is the sixth annual conference of the National Center for Interprofessional Practice and Education and will take place virtually over five days in September and October, 2021. Nexus Summit 2021 is co-hosted by the American Interprofessional Health Collaborative (AIHC) and the National Collaborative on Improving the Clinical Learning Environment (NCICLE). More information about the Nexus Summit can be found at summit.nexusipe.org. 
Contribute to the conversation and share your expertise at Nexus Summit 2021 through submitting one or more abstracts on your work. The National Center for Interprofessional Practice and Education is calling for abstracts for peer-reviewed Seminars, Lightning Talks, Clinical Lighting Talks (new in 2021), Professional Posters, and Interprofessional Student Posters. All  categories will be asked to respond to a preferred Summit Theme and Subtheme.
Please carefully read the Call for Abstracts at summit.nexusipe.org for more details of presentation formats, conference themes, and specific instructions about presenting virtually. The submission deadline is June 6, 2021. All submissions will be peer-reviewed and submitters will be notified of the National Center's decisions no later than July 16, 2021. 
Nexus Summit 2021 Themes and Subthemes:
Innovations in Interprofessional Learning: in Practice and/or Education

Longitudinal interprofessional practice and eduction curriculum
Online, virtual, simulation, and technology facilitated interprofessional learning
Faculty/Preceptor development to facilitate interprofessional learning
Student-led and engaged interprofessional practice and education
Assessment, evaluation, and Big Data

Innovations in Interprofessional Collaborative Practice (NEW for 2021!)

Interprofessional collaboration impacting clinical outcomes
Interprofessional telehealth models in a changing world
Interprofessional team responses to COVID-19
Wellbeing in the interprofessional team
Addressing the Quadruple Aim through interprofessional collaboration

Client/Patient/Family and Community-Engaged and Co-Created Practice and Education

IPE designed around community needs
Patient and community members as interprofessional educators
Models of patient and community engagement in IPE

The Nexus of Health Equity

Interprofessional upstreaming: addressing the social determinants of health
Models of addressing bias within the interprofessional team
Work to dismantle structural and/or systemic racism through interprofessional practice and education
Innovative models of connecting educational institutions and practice settings

Leadership and Mentorship

Innovations in interprofessional learning: in practice and/or education
Innovations in interprofessional collaborative practice
Client/patient/family and community-engaged and co-created practice and education
The nexus of health equity
Interprofessional Continuing Education
In support of improving patient care, this activity is being planned and implemented by the National Center for Interprofessional Practice and Education, in partnership with the University of Minnesota School of Nursing and College of Pharmacy. The National Center for Interprofessional Practice and Education is accredited by the Accreditation Council for Continuing Medical Education (ACCME), the Accreditation Council for Pharmacy Education (ACPE), the American Nurses Credentialing Center (ANCC), and the Association of Social Work Boards (ASWB) Approved Continuing Education (ACE) program to provide continuing education for the healthcare team.
Our intent is to provide accreditation ACCME, ANCC, ACPE, ASWB and Interprofessional Continuing Education Credit for the Plenaries, Seminars and Lightning Talks at the Nexus Summit 2020. Presenters will be required to comply with all Joint Accreditation guidelines, disclose all financial relationships, and work with the National Center to mitigate all conflicts of interest prior to the Nexus Summit 2021.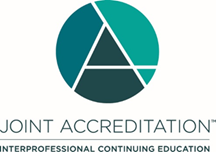 Submission Process and Presenter Instructions
All abstract submissions will be completed online through this portal, which will guide you through the process. Presenters may access the site as often as they like to modify the document until they officially submit the abstract, on or before the final submission deadline. Presenters will be notified of submission status immediately after an abstract is submitted.
All presenting authors must register and attend the virtual Nexus Summit 2021. Presenters are responsible for their own conference registration fees. Registrations will open in May 2021.
Audio/video recordings will be made of all accepted presentations to be made available to registrants in a recorded format. Your submission of an abstract constitutes your agreement that a recording can be made and distributed by the National Center. All correspondence (primarily through email) will be sent to lead presenter identified in the abstract.
NOTE:
All abstracts will be evaluated for Jointly Accredited Inteprofessional Continuing Education Credit. Therefore, all contributing authors and presenters will be asked to disclose any financial relationships with ineligible companies and affirm that their abstract presentations will not be used to sell a particular product or service.
Draft or final Seminar and Lightning Talk PowerPoint presentations will be required to be submitted no less than three weeks prior to the Nexus Summit 2021 for accreditation and presentation.
For questions about abstract submission, contact 
ipceapps@umn.edu
. Robust instructions and guidance will be given to accepted presenters to support the presentation of your content in a virtual format during Nexus Summit 2021. Presenters may be required to attend a live training in advance of the Nexus Summit 2021.